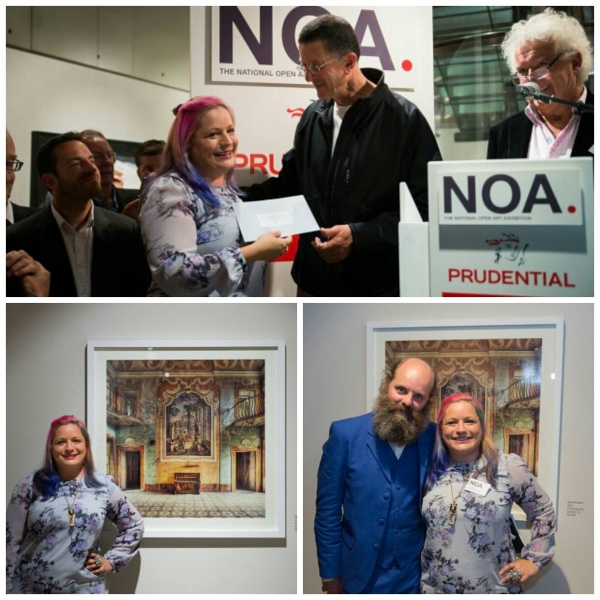 I'm very pleased to officially announce that I have won The Naylor Award for the Finest Photograph in 2014 in the National Open Art – NOA Competition!
To win this means a lot to me and I am very happy about this achievement. Last year I won Emerging Artist of the Year so it was a great feeling to win the overall photography prize.
Each year the works of the NOA Competition winners go on display with this years' exhibition being opened at Somerset House by the wonderful sculptor Sir Antony Gormley (best known for creating the Angel of The North) and NOA Vice President and internationally acclaimed artist Gavin Turk. 
I'd thoroughly recommend seeing the exhibition, it is a fantastic show with a great variety of works. It is also great to see a great amount of photography in the show too.
SOMERSET HOUSE
18 September 2014 to 25 October 2014
Open Daily from 10am to 6pm (last admission 5pm)
Free Entry
If you are unable to make it down to Somerset House the exhibition will be going on tour over the coming months at the following venues.
PALLANT HOUSE GALLERY
MINERVA THEATRE, CHICHESTER
WORKS ON PAPER FAIR, SCIENCE MUSEUM, LONDON
An enormous thank you to all the staff and volunteers at NOA for doing a wonderful job, and for a fantastic awards evening!
— feeling ecstatic at Somerset House. What a whirlwind year!